West Seattle Cooperative Preschools
We are made up of 5 West Seattle Preschools in Neighborhood Locations!
Each is an independent non-profit organization. We rent space from local churches but are not religiously affiliated.
Each preschool location sets its own tuition and offers a different variety of classes, and each has something unique to offer!
A complete list of preschool classes, with days/times and teachers, is available on our Preschool Class List page.
What We Provide…
Our preschool teachers provide a rich environment full of learning activities that are just right for the developmental stage of your child. Our specialty is helping children learn the joy of discovery through play and guided learning interactions where they:
explain scientific discoveries like why drops of color make tunnels in ice…
solve social predicaments like who gets to serve the pretend pizza first…
resolve potential emotional hurdles like how to practice self-control when feeling frustrated
How Parents Help…
Because parents get to assist in the classroom one day each week and the adult-child ratio is so high, the choice of learning centers to explore is wide and opportunities for critical thinking and social problem-solving are great.
Check the Parents tab for more information about Parent Involvement.
Curriculum…
Our curriculum is aligned with WaKIDS, Washington State Kindergarten Entrance Guidelines and supports:
Family connection
Whole child assessment for individualized learning
Supporting smooth transition into Kindergarten
---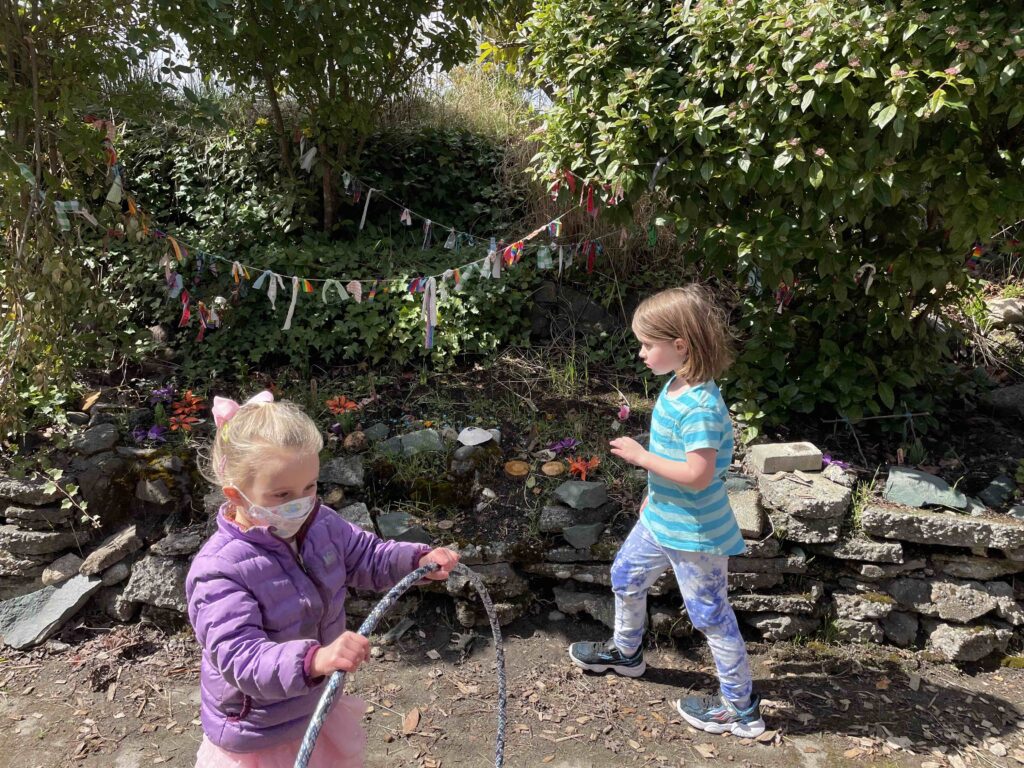 What is the Parent Advisory Council (PAC)?
The Parent Advisory Council is a group of representatives from each individual preschool within the South Seattle College system. Under the PAC umbrella are three unique, but cohesive, subcommittees:
Community Outreach
Equity
Mary E. Phillips Scholarship Fund & Wendi Hirshberg Memorial Fund
Working closely together, members of these three subcommittees meet quarterly to:
Advocate on behalf of preschools and kids
Raise and manage funds for scholarship assistance
Create, implement, and adapt equitable practices within our program
Make recommendations about preschool policies
Organize & lead dynamic and educational events for parents in the co-op program and in the surrounding community.
Equity
Founded in 2017,the PAC Equity subcommittee is committed to:
Supporting classrooms in creating a welcoming environment for all
Education and training for families to increase awareness and capability around social justice and anti-bias practice
Providing a space for professional growth, reflection, and exploration around race and equity
Identifying opportunities to improve both capacity and commitment to address issues of justice.
The Equity Subcommittee works toward these goals by:
Organizing anti-bias professional development trainings for teachers and instructors
Providing opportunities for parents and caregivers to further their own education and skills around social justice and anti bias practices, especially those which assist them in talking openly with their children
Periodically examining components of the SSCCP program for possible barriers to participation and working to remove said barriers
Purchasing diverse and anti-bias curriculum materials for classrooms
Creating an ever-expanding diverse book list to assist parents in teaching their children about social justice, equity, and inclusion.